Posts for tag: dental injuries
By Sunnyside Dentistry For Children, PC
April 16, 2019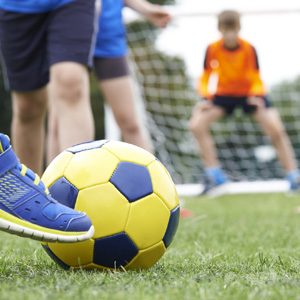 From birth to young adulthood, your child's teeth gums and other mouth structures steadily grow and mature. Sometimes, though, problems arise and get in the way of their oral health. It's important we detect when that happens and take action.
We can sort these potential problems into three broad categories: developmental, disease and injury. The first category includes such problems during their childhood years as teeth erupting out of position or the jaws growing improperly and becoming abnormally long, short, wide or narrow.
The possibility of developmental problems is a primary reason for regular dental visits, beginning around your child's first birthday. If we can detect a growing problem early, we may be able to minimize or even reverse its impact to your child's oral health.
Regular dental care also helps control disease, particularly tooth decay and cavity formation. Our primary aim is to treat decay, even in primary (baby) teeth: losing a primary tooth to decay could adversely affect the incoming permanent tooth's jaw position. Besides treatment, we can also help prevent decay with topical fluoride treatments (to strengthen enamel) and sealants.
Although not as common as disease, dental problems due to injury still occur all too frequently. Blows to the mouth can chip teeth, loosen them or even knock them out. For any type of visible tooth injury you should visit us or an emergency room immediately — time is of the essence especially to save a knocked out tooth. Be sure you recover and bring any knocked out teeth or chip fragments.
We can also help you on the injury prevention front as well. For example, if your child participates in contact sports or similar activities, we can fashion a custom-fitted mouth guard to protect their teeth and soft tissues.
Keeping a vigilant eye for these potential problems will help ensure your child's future oral health is the best it can be. The sooner these problems are detected, the better and less costly their outcome.
If you would like more information on caring for your child's teeth and gums, please contact us or schedule an appointment for a consultation.
By Sunnyside Dentistry For Children, PC
February 17, 2018
Once they learn to walk, there's no stopping most children. Sometimes it can be a little jarring, as when you discover your toddler on top of the kitchen counter reaching in the cupboard on tip-toes for a snack!
Fortunately, children are fairly resilient. Unfortunately, they're not invincible — some of their adventures could result in physical injuries, especially to the highly vulnerable area of the mouth.
Even if you've carefully "child-proofed" your home, it's still best to be prepared for mishaps. Here are 3 common dental injuries and how to handle them.
Soft tissue injuries. Making contact with the ground or hard objects like furniture can injure the lips, tongue, cheeks or gums and cause bleeding, cuts or bruising. First, clean the area with clean water and a cloth or gauze as best you can, making sure there aren't any trapped pieces of tooth or dirt. Apply gentle, continuous pressure with a clean cloth to control bleeding, and apply ice packs or cold compresses for swelling. Don't apply bleach, aspirin or similar medications to open wounds. If the bleeding won't stop or the wounds look serious or deep, go to an emergency room.
Chipped or displaced tooth. A blunt force mouth injury can chip or push (displace) teeth out of position. In this case try to save any chipped pieces you find — your dentist may be able to re-bond them to the tooth. A displaced tooth is a dental emergency, so contact your dentist immediately. Don't try to re-position the tooth yourself unless it's completely knocked out.
Knocked-out tooth. Actions to take with a knocked-out tooth depend on whether it's a permanent or primary (baby) tooth. If permanent, rinse the tooth with clean water. Handle it by the crown (never by the root) and gently place it back in the empty socket. If that's not possible, place the tooth between your child's cheek and gum (if the child is old enough not to swallow it by mistake. You can also place it in a glass of cold milk. Get to a dentist or an emergency room as soon as possible — minutes count for a successful reattachment. Conversely, don't try to put a primary tooth back in its socket — you could damage the developing permanent tooth beneath the gum line. But do see a dentist as soon as possible for an examination.
If you would like more information on responding to mouth injuries in children, please contact us or schedule an appointment for a consultation.
By Sunnyside Dentistry For Children, PC
December 29, 2014
Nearly every parent and caregiver has experienced that almost instantaneous sick feeling when they see that their child has been injured, especially when it is an injury to the mouth and teeth. For some, it is just a bloody lip; however, if the accident chipped a tooth, then you may have a completely different situation on your hands. If the nerve of the tooth has not been damaged, you needn't worry too much — a composite (plastic) tooth-colored restoration that is actually bonded to the tooth is an ideal material for repairing most broken or chipped teeth. See us as soon as possible to assess the extent of injury, so that proper and appropriate action can be taken.
An additional reason why bonding with composite resin may be the ideal choice for repairing a child's chipped tooth is that it can be custom created in virtually any shade so that it perfectly matches the damaged tooth and the surrounding teeth. It is also far less expensive than a crown, an important factor to consider when repairing a primary (baby) tooth that will eventually fall out to make room for a permanent tooth. If the injury is to a permanent tooth, a composite resin still may be ideal to use as a restoration until your child or teenager has stopped growing or playing contact sports. This is because your teenager may be too young for a more permanent restoration such as a crown or porcelain veneer.
An important, proactive step you can take to be prepared for the next time your child has a dental injury is to download Dear Doctor's Field-side Pocket Guide for Dental Injuries. This handy, quick reference guide is a must have for athletes, parents, caregivers, teachers, coaches or anyone who is often in an environment where a mouth injury is likely to occur. Knowing what to do and how quickly you must respond can make the critical difference between saving and losing a tooth.