Posts for: April, 2019
By Sunnyside Dentistry For Children, PC
April 16, 2019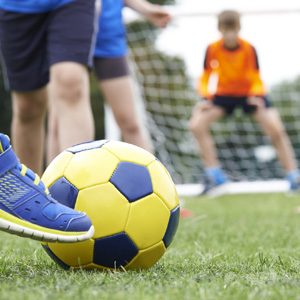 From birth to young adulthood, your child's teeth gums and other mouth structures steadily grow and mature. Sometimes, though, problems arise and get in the way of their oral health. It's important we detect when that happens and take action.
We can sort these potential problems into three broad categories: developmental, disease and injury. The first category includes such problems during their childhood years as teeth erupting out of position or the jaws growing improperly and becoming abnormally long, short, wide or narrow.
The possibility of developmental problems is a primary reason for regular dental visits, beginning around your child's first birthday. If we can detect a growing problem early, we may be able to minimize or even reverse its impact to your child's oral health.
Regular dental care also helps control disease, particularly tooth decay and cavity formation. Our primary aim is to treat decay, even in primary (baby) teeth: losing a primary tooth to decay could adversely affect the incoming permanent tooth's jaw position. Besides treatment, we can also help prevent decay with topical fluoride treatments (to strengthen enamel) and sealants.
Although not as common as disease, dental problems due to injury still occur all too frequently. Blows to the mouth can chip teeth, loosen them or even knock them out. For any type of visible tooth injury you should visit us or an emergency room immediately — time is of the essence especially to save a knocked out tooth. Be sure you recover and bring any knocked out teeth or chip fragments.
We can also help you on the injury prevention front as well. For example, if your child participates in contact sports or similar activities, we can fashion a custom-fitted mouth guard to protect their teeth and soft tissues.
Keeping a vigilant eye for these potential problems will help ensure your child's future oral health is the best it can be. The sooner these problems are detected, the better and less costly their outcome.
If you would like more information on caring for your child's teeth and gums, please contact us or schedule an appointment for a consultation.
By Sunnyside Dentistry For Children, PC
April 06, 2019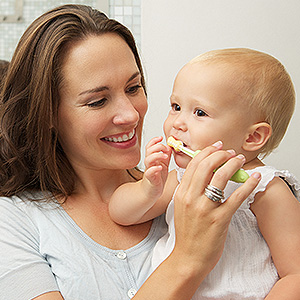 Your baby will grow into an adult so rapidly it will seem like they're changing right before your eyes. And some of the biggest changes will happen with their teeth, gums and jaw structure.
Unfortunately, disease or a traumatic accident could short-circuit this natural process and potentially create future dental problems. Here are 4 things you should be doing now to protect your baby's long-term dental health.
Start oral hygiene now. Even if your baby has no visible teeth, there may still be something else in their mouth—bacteria, which could trigger future tooth decay. To reduce bacteria clean their gums with a clean, wet cloth after each feeding. When teeth begin to appear switch to brushing with just a smear of toothpaste on the brush to minimize what they swallow.
Make your baby's first dental appointment. Beginning dental visits around your baby's first birthday will not only give us a head start on preventing or treating tooth decay, but could also give us a better chance of detecting other developing issues like a poor bite (malocclusion). Early dental visits also help get your child used to them as routine and increase the likelihood they'll continue the habit as adults.
Watch their sugar. Bacteria love sugar. So much so, they'll multiply—and more bacteria mean an increase in one of their by-products, mouth acid. Increased mouth acid can erode tooth enamel and open the way for decay. So, limit sugary snacks to only meal time and don't give them sugary drinks (including juices, breast milk or formula) in a bottle immediately before or while they sleep.
Childproof your home. A number of studies have shown that half of all accidents to teeth in children younger than 7 happen from falling on home furniture. So, take precautions by covering sharp edges or hard surfaces on chairs, tables or sofas, or situate your child's play areas away from furniture. And when they get older and wish to participate in sports activities purchase a custom mouthguard to protect their teeth from hard knocks—an investment well worth the cost.
If you would like more information on dental care for your child, please contact us or schedule an appointment for a consultation. You can also learn more about this topic by reading the Dear Doctor magazine article "Top 10 Oral Health Tips for Children."